There's no telling what the road might throw at you from day to day. So, it's always good to know where to find a reliable automotive service center near Clintonville, WI.
At Klein Auto, we're happy to take care of all your service needs, whether they be big or small.
Life in Clintonville WI
Though Clintonville, WI, may not be the biggest town around, it's packed with fun outdoor activities that the entire family can enjoy.
During the spring, summer, and fall, we like to visit Glendale Farms. They grow some of the freshest, tastiest produce around.
We've also been known to hit the links at Riverside Golf Club for a round of golf every now and then. It's the perfect way to unwind.
If your car builds up any wear during these travels, don't hesitate to reach out to our Clintonville area automotive service center. We'll keep your car in excellent shape.
Reliable Service near Clintonville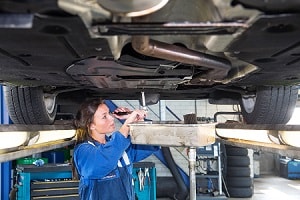 Your car is special to you. It's the thing that gets you from Point A to Point B on a daily basis. So, it's understandable that you'd want only the very best care when it comes time for service.
The factory-certified technicians at our service center are committed to treating your car is if it is their own. Using their knowledge and experience, they'll give the car a proper diagnosis and have it back on the road in a timely manner.
They're also happy to take care of all those small yet essential maintenance jobs. You know the ones: oil changes, tire rotations, and so much more. These are the key to vehicle longevity, and our technicians will take care of them all.
Comprehensive Collision
It's not just the smaller stuff that we're well-versed in at our automotive service center outside of Clintonville, WI. We can also take care of the major jobs.
For example, if your car has sustained some body damage in a recent accident, you can count on our collision center to get things back in working order.
Even if your car comes in looking like it's in rough shape, our technicians will do everything they can to get it looking like new again.
Genuine Car Parts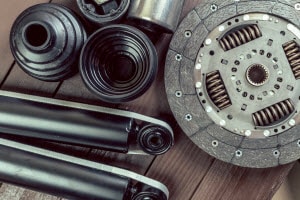 One of the key components of automotive repair is fixing your car with the parts that it needs.
Any driver could buy aftermarket parts online, but there's no guarantee that they'll fit or that quality will hold up.
At our Clintonville, WI, area service center, we use genuine OEM parts when repairing vehicles. You can even order some for yourself just by filling out a form here on our website. We'll have them in for you as soon as possible.
Schedule Service Today
Now that you know all about what our automotive service center has to offer the town of Clintonville, WI, you may be looking to make your next appointment. Fortunately, you can do so both online and over the phone (or in person, of course).
Contact Klein Auto to schedule a service appointment today!