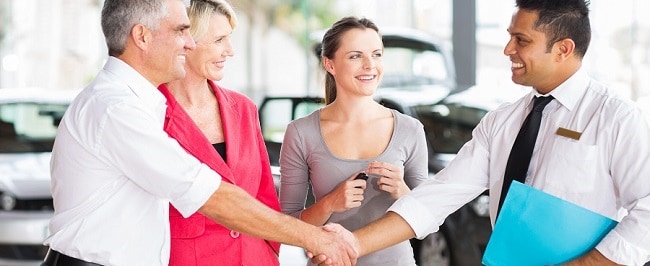 Here at Klein Auto Group, we've created this guide for our customers in Clintonville, New London, and Shawano - How to Buy a New Car in Under an Hour. We understand that our friends around Wisconsin might be in a rush to pick something up when they're in a pinch…perhaps you need to get to work tomorrow, or you need to get your kids to school today, or you just need to take a road trip ASAP.
At the very least, you don't want to spend all day at the dealership when you could be enjoying your time elsewhere. Regardless of what your reasons are for buying a new car so quickly, we support you.
One-Hour Car-Buying Process at the Klein Auto Group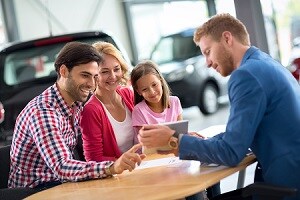 So, without further ado, here's our Klein Auto Group 1-hour car-buying process. Contact us today!
Fill Out an Application to Get Pre-Approved for Financing. This is perhaps that most important step that you can take now to save a lot of time later down the road. We've created a very convenient instant approval application on our website, and we encourage you to take advantage of that now.
Talk to One of Our Financial Wizards. As soon as we receive your information, one of the financial wizards from our financer center will get in touch with you as soon as they can. They'll work hard to help you get the best rate possible on your next loan or lease by networking with our local lenders.
Browse Our Inventory on Our Website. Once the financial part is underway, you should figure out which specific vehicle you could see yourself driving. Our state-of-the-art website makes this part much, much easier. You'll find plenty of useful resources to help you speed up your research, including reviews, comparisons, photographs, specifications, and much more. Check 'em out!
Stop By to Complete the Process! Last, but certainly, once you know what you want, you can visit us at the dealership to sign all of the paperwork and drive away with a smile on your face. We're just a short drive from Shawano, Clintonville, and New London, so it won't add much time to your hour.
As you can see, this hour-long experience will be efficient, affordable, and, most importantly, fun. That's the way our customer-centric approach works here, and that's why we offer such a quick vehicle-buying process. Our service center and our parts department are also well-renowned for their efficiency, too.
Contact Us at Klein Auto Group to Buy a New Car in Less than an Hour!
If time is of the essence, we understand. That's why we've created a few easy ways to get in touch with us. None of these methods of communication will take much time at all, so it's completely up to you:
Call Us
Text Us
Chat Us
Stop By
We're excited to help you get behind the wheel of your next new car in practically no time at all.